Last Thursday's All Hands Taiwan talk on career and professional growth at timeless 慕恆-共享空間 was capped at 50 seats, so for all who couldn't be there, here are my responses to audience Q&A.
How do you know when the money is enough?
How do you validate someone's experience?
How do you self-audit your skills?
I'm interested in working in another functional area within a company.
What do you do next after you achieve success?
Thanks to Szymon Bielecki, Karmen Truong, Rushi Joshi for reminding me of the questions, and for coming!!
The Panelists
The counseling I do, aside from startups, is rather informal. During graduate school, some people who came across my resume asked me to help. But I was overwhelmed by what was needed (and sometimes demanded). I didn't see much evidence it was paid forward. So now, I just share what helped me move up while changing careers and cultures for the All Hands community, Rotaract, and friends. I also write topical guides and a column for LinkedIn.
Our moderator Daniel Miller also invited Sabrina Hsieh and Janice Lai, both professional career coaches.
Sabrina was a marketing leader across Asia for a global company. Janice was one of the first workers at a well-known East Asia startup.
The world of work changes quickly. I'd be glad to recommend Janice and Sabrina to local and international talents navigating modern careers in Taiwan.
---
How Do You Know When the Money is Enough?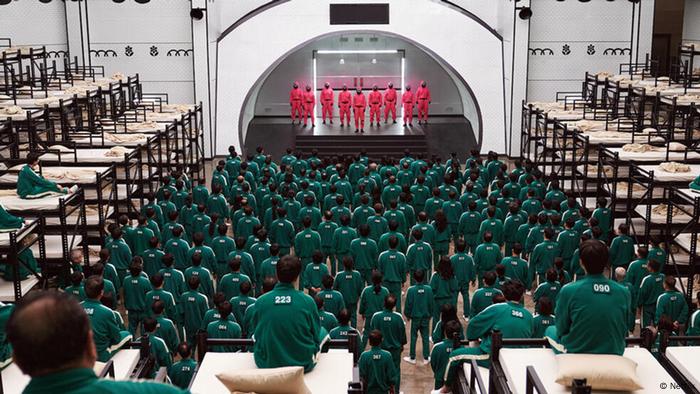 My relationship with money is grounded in solving life vs. lifestyle problems. Understand the role money plays in your life, and come up with a philosophy of what money means to you.
My philosophy is part of how I organize my life vs. lifestyle budgets. When we can afford both budgets, materially speaking, we have enough.
---
How Do You Validate Someone's Experience?
Certificates help, but we need to identify how a person's experience fits what we need them to do. Most companies cannot find or afford a master-of-all-trades. Who hires LeBron James only to rebound a basketball? Define the problem, then look for people who have experience with those situations.
Let's consider data analysis. The way we look at, organize, and analyze data is vastly different between industries — something I often had to explain when working on COVID-19 risk management. So if you need a data analyst, the next question should be, "a data analyst to do ____ for ____ with ____."
---
How Do You Self-Audit Your Skills?
Place skills into an appropriate context, and work backwards from your goals. Say you want to work in private equity (PE):
PE professionals source deals, raise funds, do financial analysis
Many MBA students think shopping for deals, bringing in money sounds like fun, but the baseline skill is financial analysis — less fun
Your financial analysis skills only need to be strong enough to support assessing deals, valuing them, and how much money to raise
There might be personal, regional, and cultural differences in how some professions are defined. What Americans call 'supply chain management' is 'sourcing' in Taiwan. Content marketing, for some companies, is SEO writing.
---
I'm Interested in Working in Another Functional Area within a Company.
The first step, this is really important, is define the organizational culture of your company. Is it Taiwanese? Western? Western but run by traditional Taiwanese? Taiwanese but the managers are forward-thinking? So much advice isn't appropriate for the kind of organizations workers are in.
Then, speak with your manager. Ask their advice. How have others handled this? Whether your company is a top-down hierarchy, you need allies to grow and survive. The most important ally is your manager.
Lunch with people elsewhere in the company is common advice, but not always a smart thing to do. Networking is good. But if your manager is careful about politics, they might wonder what you're up to. Maybe some of these people are not their allies.
---
What Do You Do Next After You Achieve Success?
There are only two tragedies in life: one is not getting what one wants, and the other is getting it.

Oscar Wilde
"Success," a promotion, a new venture might be underwhelming. Sometimes it just brings more problems. I told the stories of two men. One committed suicide because of industry criticism, another took a few steps back to re-build their career. The second example inspired me to come to Taiwan.
What's apparent to me is many people haven't figured out what makes them happy. Some want more money. A thing, like a car. It's okay to want more — how to manage life vs. lifestyle budgets is up to you. I think it's best to find new hobbies.
Hobbies improve self-awareness and help us see new ways of making life worthwhile
Creates more ways of being relatable; useful when networking, negotiating, collaborating
Develops curiosity — a leadership asset, as long as we're not dealing with risky situations. Many Taiwanese have lower risk tolerance.
Hobbies can become a profitable business or charitable project
Sometimes, new hobbies are more interesting than diving deeper. Few people relate to owning hundreds of whiskies or a top-end audio system, so they become signals of status and money — which Taiwanese love. Spending more doesn't always make us more happy, it just raises our expectations.
I like these things too. But to me, it's more fun talking with friends about what we'll try next, over a drink at a bar with a good playlist. 🥃🥃.
---